There are some beauty products that are special top counter skin delicacies, and then there are the sweet minis I can keep with me at all times. The spotlight today is on my purse pack, the bundle of products I can't live without!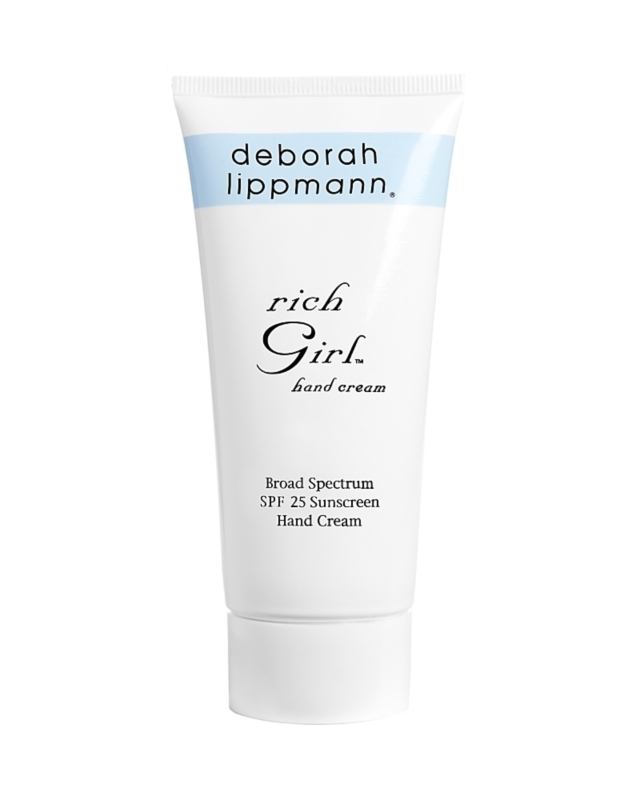 First off is a hand moisturizer, Deborah Lippmann's Rich Girl Hand Cream. Most manicurists I know use this on the regular, and it has the freshest light scent of any high end lotion I have tried. It has SPF 25 protection, so I will usually put it on before driving in the Los Angeles sun to or from work. Since it is a cream and not a lotion, you don't need more than a small squeeze of this stuff to moisturize and protect your hands.
Second is a lip balm, Dr. Lipp's Original Nipple Balm For Lips. I know, it sounds freaky and gross, but this product is specially formulated for extra chapped lips, not nips. However, if you're a breastfeeding mama, this 100% natural balm will be your best friend. It is hypoallergenic, tasteless and scent-free.
For a daily moisturizer in the wintertime, this is a winner. It is also man-friendly,
and can be used as a non-girly cuticle balm to make your man's hands look great!
And men love a little pampering if they're being honest.
(I have posted about this product before, see articles below for more info!)
The third and final product I can't leave the house without is my 100% Tea Tree oil. This is my magic potion, my savior, my secret weapon. I use it primarily for blemish control. On my no work, no makeup days, when I look in the mirror and see a blemish on my face, I literally can't even. Just a dab of the non-diluted oil on the blemish a couple of times a day will clear that baby out in no time. It is also a great stress-reliever. A couple of drops in the palms, rubbed together, then inhaled in three deep breaths will relieve tension and refresh a tired body.
And that is all, folks! Let me know what you think of these if you've tried them! I plan to continue writing about my new beauty finds, so stay tuned for more interesting products and life things!
xo,
KM